After promising myself that I would start to blog regularly I have already failed and neglected my lovely blog. I have nearly finished a five week evening class in Textile Techniques which I haven't written about or shared photos of my work. Shame on me. I have also had attention from the gods of music that are Franz Ferdinand. First a like from their official Instagram:
and then: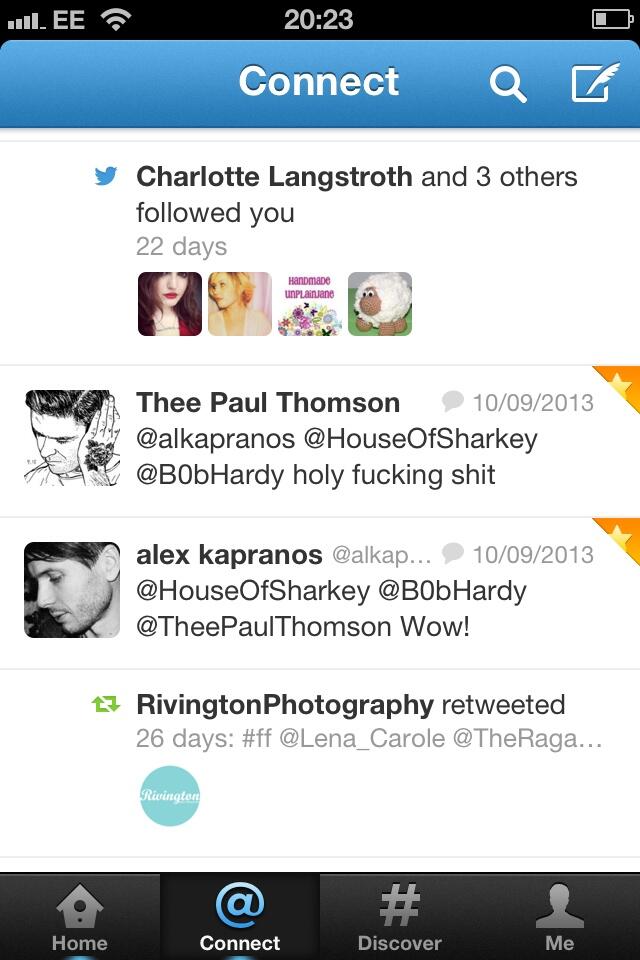 I was still floating on air when I received a comment from the subject of my next portrait, Roxi D'Lite:
I also made the little fox brooches, in this months Mollie Makes (and added my own twist) and got a sweet response from the lady who designed them http://www.polkadotdreams.com lol
This has been a very hard month for me at home so sadly I haven't been able to give the shop, the time that it needs but I'm feeling better in myself, I've just got my first CBT session next week and I've been attending Reiki healing which is amazing. I have found out info about a past life and how it affects me and that I have healing ability's myself. So perhaps that's something to look into in the future.
I'm going to take some advice and do one post a week about me and what i'm up to and then a post about an artist who I admire or something like that. That might be more fun than just sitting down and trying to tease the demon that is the English language into legible reading.
Oh and i'm also trying to find out about Paganisim. It should not be this hard to find info.
x